Nineteenth Amendment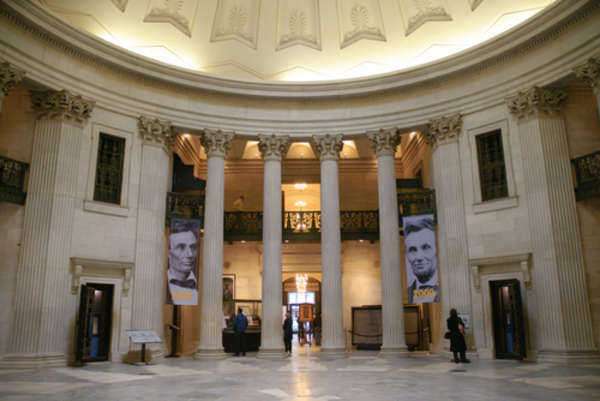 The Nineteenth Amendment is another Amendment
to the United States Constitution that was implemented in order to provide for
a guarantee of civil rights to all citizens of the United States.
On the
national level, support for women suffrage would arrive at its most successful
step to date on January 9th, 1918, when President Woodrow Wilson announced his
support for what would eventually become the 19th Amendment. The Bill was voted
on the following day, in which the House of Representatives managed to pass the
Amendment, but the Senate would eventually vote on it in October of the same
year, failing to pass it by three votes. It would finally get voted on once
again in 1920, when Harry Burns would provide the necessary vote for the State
of Tennessee to become the 36th State necessary to pass the Nineteenth
Amendment into law.
It was quite
the controversial move on Burns' part, considering that it was mostly the Southern
states of the U.S. that were most adamantly opposed the 19th Amendment.
However, the Nineteenth Amendment and its ratification would prove to be one of
the most important changes in the history of the United States, further
expanding the protection of civil rights for all citizens.
Comments
comments